What's included in KaraFun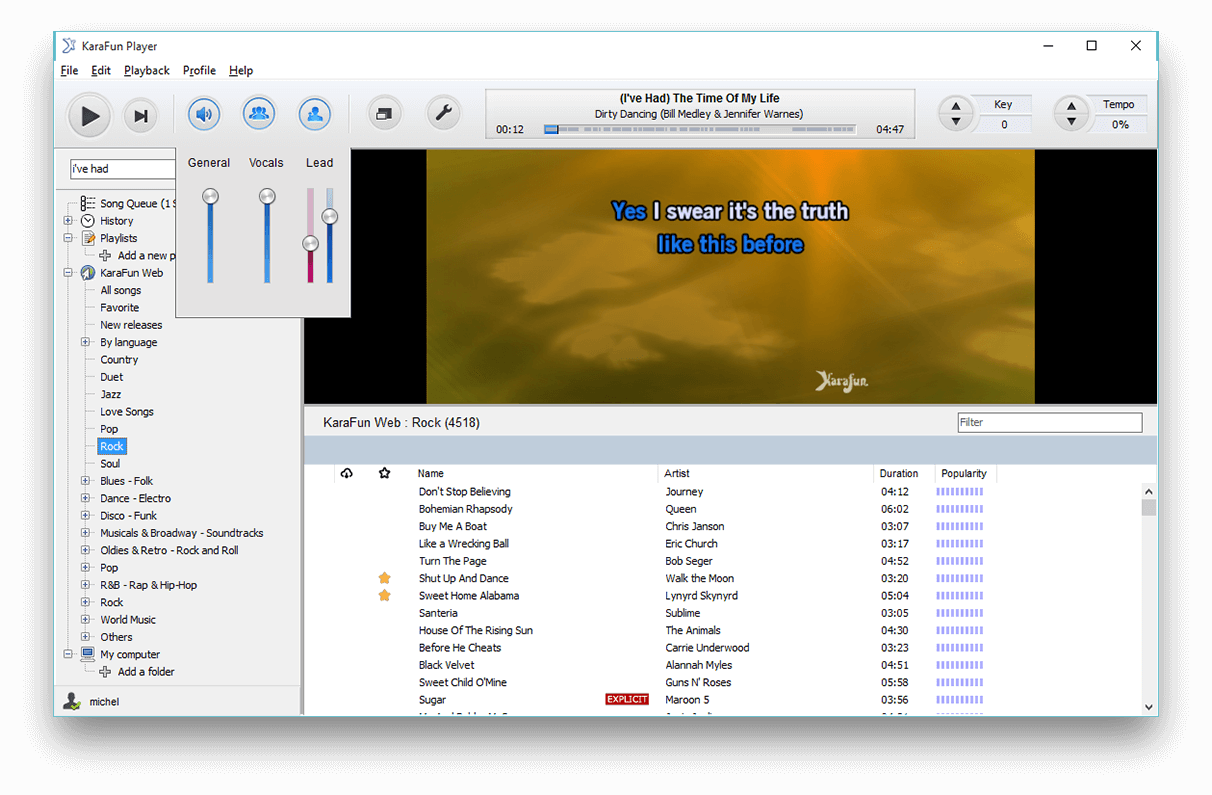 21,000 songs included
KaraFun gives you more than 21,000 high-quality karaoke songs. Your computer instantly becomes a powerful karaoke machine!
Dual Screen Display
A single click activates Dual Display, an additional karaoke window that you can move to your external monitor or video-projector while keeping the main screen on your own computer.
Offline Sync
Hosting a karaoke party in the country house? KaraFun's got your back even when you're off the grid. Sync the songs that you like (or need) offline and keep the party going!
Custom Key & Tempo
Customize the key and tempo of any song in our catalog to get it just the way you want it!
Save to favorites
Save all the songs you like to your favorites for easy access later. A single click on the star next to any song will automatically add the song to your favorites. Easy, quick and handy!
History
Already sang that song? With a quick look you can know what was already played and when.