KaraFun Player
The most downloaded karaoke software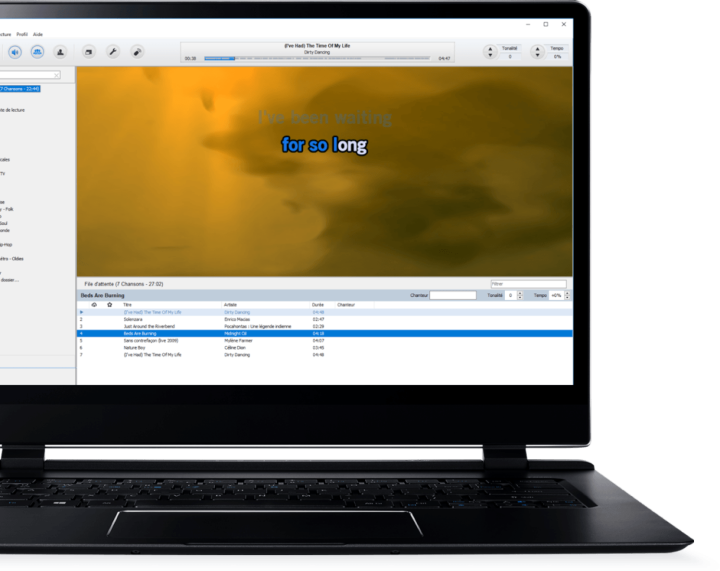 What's included in KaraFun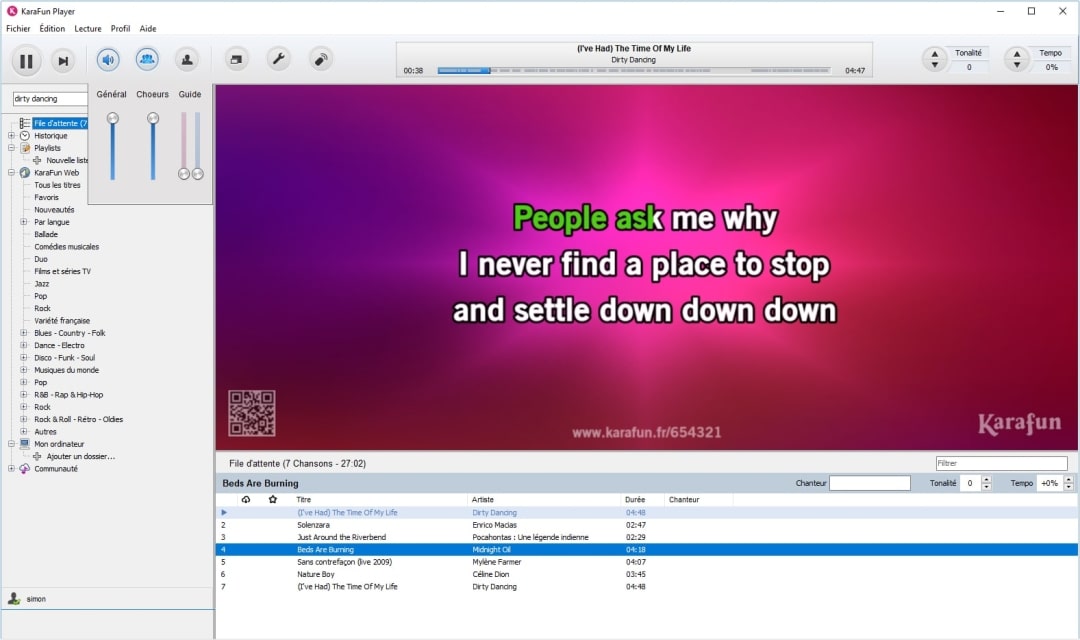 Features
47,000 studio-quality songs
KaraFun gives you more than 47,000 high-quality karaoke songs recorded in professional studios. Your device instantly becomes the perfect karaoke machine!
Dual screen display
A single click activates Dual Display, an additional karaoke window that you can move to your external monitor or video-projector.
Offline sync
Hosting a karaoke party in the boondocks? KaraFun's got you covered even when there's no internet. Sync your favorite songs offline and keep the party going!
Custom key & tempo
Customize the key and tempo of any song in our catalog or add lead and background vocals. As Frankie said, "I sang it my way!"
Save to favorites
You've just sung a whole bunch of great songs, but you need a way to find them easily for your next karaoke session. Simply add them to your favorites: keep all the songs you love in one convenient location.
Starting Guide
Want even more features?
This part is for you!
Versioning notes
Version 2.6.2.0
This is a maintenance release fixing some internal bugs.