KaraFun Pro Simplify your karaoke!
KaraFun Pro Offer
Easy to install
You'll only need a computer or tablet to use KaraFun.
Easy to use
35,000 songs available on any app, with or without internet.
Designed for professionals
Queue management, scrolling banner, customizable logo... KaraFun adapts to your needs.
Zero engagement
Start and stop your subscription whenever you want, with one click.
Adapted pricing
The KaraFun offer starts at £ 39.00 and adapts to your needs (up to 49 rooms!).
Trusted partner
KaraFun has been the go-to solution of many karaoke professionals around the world for more than 10 years: bars, communities, companies, KJs.... why not you?
Subscriptions starting at £ 39.00
See professional pricing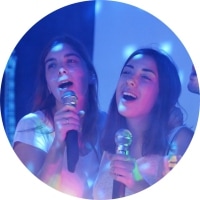 A pro subscription for...
Karaoke Bars, Corporate Parties, Campgrounds, KJs, Public Events, Recreation Center...
Exclusive Benefits of the Professional Subscription
Apps for all of your devices (computer, tablet, mobile)
Remote control via any smartphone
Professional licence included
Complete offline sync (full catalog)
Priority technical support
Customizable scrolling banner
Up to 49 rooms on the same account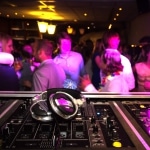 How to use KaraFun...
Connected to a video projector and your mixing console,KaraFun for iPad is the ideal solution to organize your karaoke party and allow singers to manage themselves.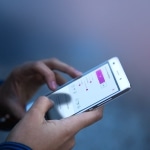 What you'll like...
The scrolling banner displaying the next singers, offline synchronization for non-networked areas, remote control mode that allows you to manage KaraFun from your smartphone.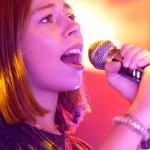 How to use KaraFun...
KaraFun for iPad or Android, a simple solution for a complete experience. Plug it in and connect it to a TV and monitors, it's the ideal solution for a unique experience!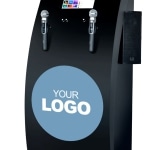 What you'll like...
The customizable logo displayed on the screen, session and time management, easy connections to your projection and sound system, and easy sign up to KaraFun Pro.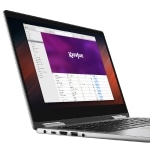 How to use KaraFun...
KaraFun for Windows or Mac is allows you to manage your karaoke from A to Z right from your own computer. Connect a projector, a big-screen TV and instantly enjoy a dual display.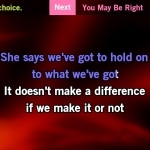 What you'll like...
The scrolling banner to display the next singer or your bar's happy hour offers, the offline synchronization in case of unreliable internet and the remote control via smartphone allowing your customers to send their requests directly to the app.
Frequently Asked Questions
Which offer is best for me?
If you are running several venues or rooms, then you'll need to choose the offer that covers enough venues in order to be able to use KaraFun simultaneously in each venue.

If you are a KJ, a license for one venue is usually suitable.
What do you mean by a room?
A room can also be considered one device that is connected to KaraFun Player.

In order to determine the number of rooms you'll need, just figure out how many devices will be running KaraFun Player at the same time.

If you're a KJ, you're likely to be using one at a time, which means you'll need a one-room subscription.

If you have a venue with several karaoke rooms running KaraFun Player at the same time, then you'll need to add more rooms to your subscription.
Do I need an internet connection to use KaraFun?
A simple Broadband or Mobile (HSDPA, 3G, 3G+ or 4G) connection is sufficient to use the online catalogue provided by KaraFun.

You can also use KaraFun Player with your own karaoke files, but an internet connection is required to play the karaoke songs available in our online catalogue.
Can I download the Karaoke Videos that are available on KaraFun?
Our catalog may not be downloaded but can be played through our apps (streaming) with a simple internet connection.

However, with any of our subscriptions, you can sync up to 1,000 songs offline for premium users and the entire catalog for our pro users, on your device even when you don't have an active internet connection.
Can I cancel my subscription at any time?
Yes, you can cancel your subscription at any time in "My account." There are no penalty fees and the cancellation is effective immediately.

Your subscription won't be renewed the following month.
Can I use KaraFun Professional for a public event?
Your KaraFun Professional subscription allows you to use KaraFun as a professional, and enjoy our entire catalog of songs.
However, before planning a public event, you should get in touch with your local Performance Right Organization (see list
here
).
Will my computer work with KaraFun Player?
They trust KaraFun for their business





Not convinced?
Contact us today and
we will be happy to answer your questions
pro@karafun.com