Have you ever wondered if this or that song is made for you? Wanna know if your next performance is a hit or a skip? Introducing KaraFun Vocal Match!
KaraFun Vocal Match 🎤
KaraFun now matches your voice against the tens of thousands of songs in our catalog to give you a match score ⭐. Open KaraFun on iOS or Android, record your voice for a few seconds, and discover your match score for any song!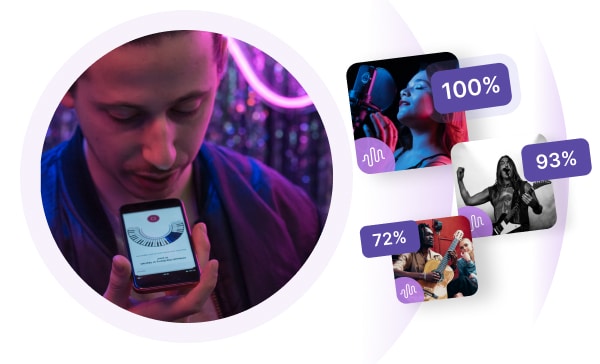 In a nutshell, you will know at a glance which song to pick from our catalog and... you might find surprises!
Download KaraFun on your Apple or Android device and make sure you run the latest version to be able to enjoy Vocal Match!
Discover KaraFun Vocal Match